UNLV and community organizations will team up this holiday season to help turn Christmas trees into mulch. This free recycling service will be available at more than 30 locations around the valley beginning Dec. 26 and run through Jan. 15.
The recycled trees are chipped into mulch and used in public gardens and parks across the community, according to a service spokesperson. The trees will help conserve soil moisture, dust control and keep plants healthy.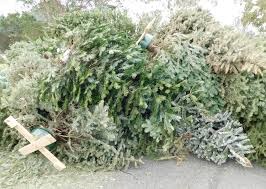 UNLV recycling manager Tara Pike-Nordstrom stated "Recycling trees is a great way to give back to the community as they stay local and beautify our parks." More than 15,000 trees were recycled last year into 136 tons of nutrient-rich mulch. Local landfill volume was spared the equivalent of ten school buses.
This community based program was started in 2001 and since then over 227,000 trees have been recycled. The organizers of this event suggest removing all non-organic materials such as lights, wire, tinsel, ornaments, nails, tree stands and any other items that are not part of the tree before recycling it.  Also, flocked trees cannot be recycled, and trees more than 5 feet tall should be cut in half.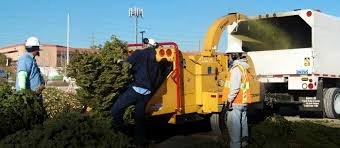 Las Vegas Cub Scout Pack 219 and Boy Scout Troop 96 will be collecting trees to recycle for residents who want to recycle but are unable to drop off their trees. The scouts earn a conservation badge and raise funds for their organizations.
The Southern Nevada Christmas Tree Recycling Committee is a partnership of local businesses and community agencies, including UNLV's Rebel Recycling program and the Springs Preserve.
Check here for the closest available locations.
Also, mulch from the trees will be available for free to community members at several valley locations from Dec. 28 to Jan. 14. These spots include Pecos Legacy Park, Acacia Park, University of Nevada Cooperative Extension, North Las Vegas Research Center, Demonstration Orchard and its Lifelong Learning Center in Las Vegas.
Pickup times vary, and residents are encouraged to call UNCE's Clark County office at 702-222-3130.
Are you ready to buy or sell a home? Do you have a need for commercial / industrial / retail space? We can help you with that… just call us at 702 SELL NOW or click on this link to my website http://www.702SellNow.com
Choose to have an amazing day….Jeff