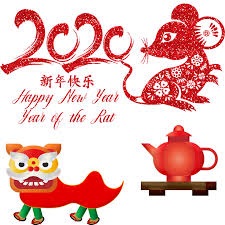 January 25 is the start of the Lunar or Chinese New Year (running through February 8) celebrations and of course Las Vegas has many different venues enjoying revelry for the occasion.  Each year the Bellagio Conservatory has a spectacular display for the Lunar New Year and this year is no exception.  This exhibit is already open for viewing and it runs through March 7.
The Fashion Show Mall has Chinese New Year at Great Hall.  There will be a Lantern Garden Light Show, everyday at 2, 6 & 8pm January 25- February 8th.  On January 26th there will be a Chinese New Year Celebration at 2pm. Experience the vibrant traditions of Chinese New Year with a cultural performance of a lifetime. Walk through the history and beauty of Chinese New Year through dragons, lions, modern & traditional dances, lantern garden & much more!  On February 1 the Fashion Show Mall will present East Meets West Runway Show 11:30 am, 1:30 & 3:30 pm.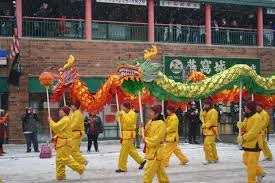 Downtown Las Vegas Saturday, Jan. 25, 2020:  Parade Downtown Las Vegas Main Street 9:30 a.m. – 10:30 a.m.  The Vegas Golden Knights return as the Title Parade Sponsor for the 2nd year.  Chance, the team mascot, and the team's drumline, the Knight Line will officially kick off the Spring Festival Parade.  The parade features colorful costumes and talented performers and has become a Las Vegas tradition. The parade begins at Utah Street/Main Street and goes North on Main Street to California Street and then you can move on to the Parade-After Party in The Arts District until 2 p.m.  The family-friendly celebration will include lion dances, a youth hockey clinic by the Vegas Golden Knights, martial arts demonstrations, traditional Chinese music performances and folk dances. Children can make lanterns, crane origami and free t-shirts in the craft area throughout the day.  All entertainment is free and open to the public.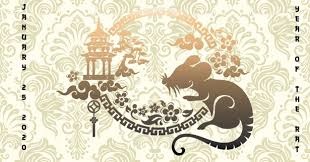 Downtown Summerlin will have the third annual Lunar New Year celebration for the Year of the Rat at Downtown Summerlin on Saturday, January 25th, 2020 at 6 p.m.  Enjoy a festive dragon & lion dance with percussion ensemble in partnership with Guan Strong Lion Arts Association, traditional fan dancers, stilt-walkers and lucky red envelopes filled with gift cards* and more! The parade will start on Park Centre Drive – near Champs and will end in front of H&M.
All these events are free to the public.
Each year I try to remember my lunar sign and then I look it up and get it wrong.  I always think I'm in the year of the Monkey; however, my birthday is in January and before the lunar New Year that year, so I was actually born in the year of the Goat, which is the eighth of all zodiac animals. According to one myth, the Jade Emperor said the order would be decided by the order in which they arrived to his party. Goat and Deer set off together, but they needed to cross a river. There were no boats available, so they had to swim across. The Deer couldn't take it and gave up. Goat struggled on by himself and finally made it to the party as eighth place. That sounds like me! I hate to miss a great party!
Want to look up your sign – click here https://chinesenewyear.net/zodiac/
Caution: the Chinese New Year moves between 21 January and 20 February, so if your birthday falls between those dates you may have to look it up to check. Just google "when did lunar new year begin in xxxx". And if you were born between January 1 & January 20, then your Chinese Zodiac animal will be the one listed for the year before you were born…
Do you have a need for commercial / industrial / retail buildings or land? Are you ready to buy or sell a home? Do you want 3 cash offers? We can help you with all of that… just call us at 702 SELL NOW or click on this link to my website http://www.702SellNow.com
Choose to have an amazing day….Jeff