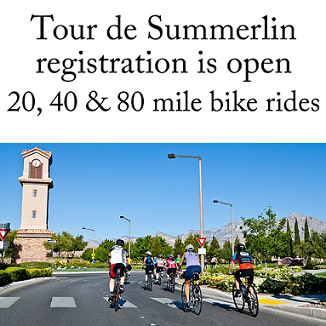 Tour de Summerlin will mark the 20th year of this event making it the longest running bicycle event on Southern Nevada. This event will be held on Saturday April 25 and is made possible through the encouragement and support of the beautiful master-plan of Summerlin and the Howard Hughes Corporation.  When it was created in 2000 the object was – the most 'rider friendly' bicycling event in the southwest, and that same idea stuck to this mission year after year after year.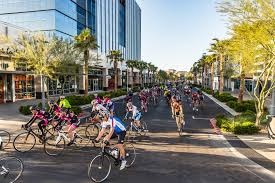 This event shows off the active lifestyle for which this area is known for with scenic backdrops that make it one of the best places to bicycle in the entire Southwest. It is a great way to see a good amount of the villages in Summerlin and if you are looking for a home to purchase in the master-plan you can get a feel of where you might want to live.  After the race contact me and we can discuss what you are looking for in a neighborhood and a home.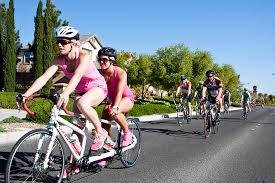 One of the most unique aspects of the Tour de Summerlin is the abundant amount of biking lanes that are used throughout the different routes. The #1 commitment has always been rider safety and utilizing miles and miles of biking lanes created for a 'rider friendly' experience. It's also hard to beat the winning combination of Summerlin's man-made amenities and Mother Nature.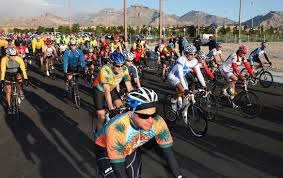 This year's start and finish line will again be located at beautiful Downtown Summerlin -the ultimate destination for shopping, dining and entertainment in southern Nevada. Invite your family and friends to come out and enjoy a day of shopping and dining before heading over to the finish line to cheer you on! The Tour de Summerlin is sure to create a dynamic and engaging experience for the entire community.  The Registration fee is $80.  More information and registration go to www.tourdesummerlin.com

The Tour de Summerlin will continue to offer three different ride distances: 80, 40 and 20 miles. With it being so early in the biking season (April), the sponsors believe that it's important to maintain routes that are still challenging enough for the most serious riders, but also attainable for those riders who are looking to push themselves to a higher level or complete a long distance for the first time as the weather begins to warm. The sponsors are constantly striving to enhance and improve the ride experiences. This involves evaluating current and future road construction, possible safety issues and minimizing stoplight and stop sign constrictions.  Stay tuned for any last minute route changes by following Tour de Summerlin on Facebook and Twitter
After the race, join the activities for all the action at Downtown Summerlin's "Wellness Festival" featuring complimentary fitness classes, entertainment, children's activities and more!
Start Times for Tour de Summerlin
7 AM – 80 mile ride
8:15 AM – 40 mile ride
9:15 AM – 20 mile ride
One more thing -If you are traveling from out of the area and would like to rent a bicycle for the event, we've got you covered. Just contact McGhies Ski, Bike & Board at 702-252-8077 and they will reserve a bike for you and get you properly fitted so you are riding the correctly sized bike. Open 7am – 4pm.
Do you have a need for commercial / industrial / retail buildings or land? Are you ready to buy or sell a home? Do you want 3 cash offers? We can help you with all of that… just call us at 702 SELL NOW or click on this link to my website http://www.702SellNow.com
Choose to have an amazing day….Jeff