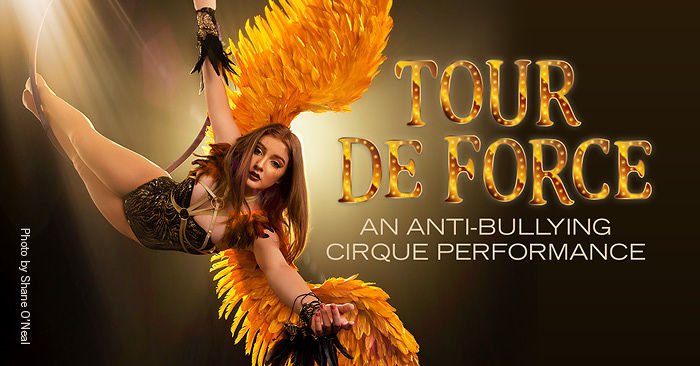 This Cirque performance will be at the Summerlin Library on Friday, February 21, 2020 from 7:30PM – 8:45PM and a cannot miss for all family members.  Bullying is a real threat in today's world – at school and in the workplace and to see a magical journey of self discovery can be so helpful to those that have been bullied at some point.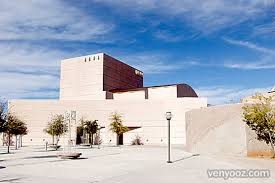 The best part – These is a free event and open to the public – seating is first come first served.
The anti-bullying musical cirque spectacle entertains the audience through acrobatics, contortion and high-flying aerials; as self-doubt and pain are transformed into power and unstoppable strength.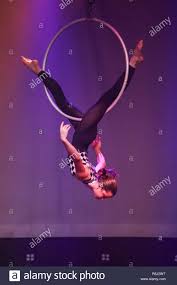 The thought-provoking performance will move, inspire, and engage the audience. The ensemble cast of Troupe Du Cirque, is headlined by a group of local youth artists who have been seen on television and graced some of the world's largest stages.
Free2Luv, the producer of TOUR DE FORCE, is an award-winning youth empowerment nonprofit that transforms the bullied to brave, celebrates individuality, and saves lives through education, arts, and entertainment. To learn more about the producers of Tour De Force, visit Free2Luv.org.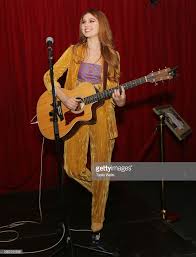 The evening's festivities will be hosted by special guest, Free2Luv Ambassador, and actor, Jason Drucker, star of Diary of a Wimpy Kid: The Long Haul and the Transformers BumbleBee.
Teen actor Chris Edward Garcia, known for Legacy, Samoan Gold, and We All We Got, stars in Tour De Force as a young man struggling with bullying and depression.
Miah Green is an aerialist, actress, and model from Las Vegas, Nevada who has performed aerials all over the U.S. For the past 3 years, Miah has walked the runway at NYFW and LAFW, including modeling for major clothing brands.
Jocelyn Hunt is a 12 year old award winning circus artist from Las Vegas, Nevada. She has performed with Cirque Du Soleil's One Night for One Drop, Free2Luv's Tour Du Force, and Utah Film Awards, and is soon to be a part of Circus Couture's 10 year anniversary charity event.
We are so lucky to live in Las Vegas and have a community that takes on difficult issues like bullying in an artistic way.
Do you have a need for commercial / industrial / retail buildings or land? Are you ready to buy or sell a home? Do you want 3 cash offers? We can help you with all of that… just call us at 702 SELL NOW or click on this link to my website http://www.702SellNow.com
Choose to have an amazing day….Jeff