Sherlock Holmes has not been seen for more than three years and is presumed dead following his confrontation with Moriarty at Reichenbach Falls. Dr. Watson has been called in to disprove the many frauds, fakes and charlatans who have popped up claiming to be Holmes. All of a sudden a newspaper clipping arrives! A remote mental institution on an island off the coast of Scotland reports that three patients have been recently admitted, each claiming to be the late detective.  Now Watson must discover if one of the mad men is the real Sherlock Holmes.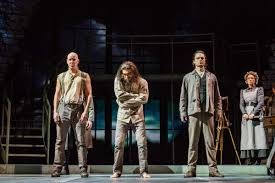 This play by Jeffrey Hatcher is an ingenious new thriller and this is its Las Vegas premiere in a boldly atmospheric production with the Vegas Theatre Company. Located inside the Art Square is the 80 seat black box theatre at 1025 S 1st St #110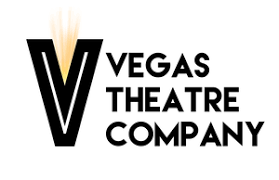 Las Vegas NV 89101 (725) 222-9661.  Click here for tickets; http://bit.ly/33OU02F
Showtime schedule is November 13 – December 8
November 13 ($15 Preview) 7:30pm
November 14 (Opening) 7:30pm
Fridays 7:30pm, Saturdays 2pm & 7:30pm, Sundays 5pm
(No show on the first Friday of the month.)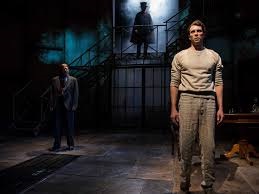 Critics agree that this play is "the most elaborate and riveting game of What's My Line ever…The Jeffrey Hatcher play…is tight and clever and full of suspense—and has enough red herrings to feed a family of 40." — "[HOLMES AND WATSON] is a truly smashing play full of twists and turns that will keep you on the edge of your seat…Hatcher has crafted an intelligent mystery thriller…"
Vegas Theatre Company began with the name Cockroach Theatre Company which was established in 2003 as a live theatre production company performing at various locations in and around southern Nevada. It has continuously operated since, establishing residency in its current home – the 80-seat black box theater inside Art Square in the City of Las Vegas Arts District – in 2013. At this location, it has produced, co-produced, facilitated and offered its venue for the production of plays, adult acting workshops, children's theatre camps, opera, novelty acts, improv, and theatre festivals. It is run by an all-volunteer staff and a corps of dozens of volunteers; cast and crew for each production are paid a stipend on a contract basis.
Do you have a need for commercial / industrial / retail space? Are you ready to buy or sell a home? We can help you with that… just call us at 702 SELL NOW or click on this link to my website http://www.702SellNow.com
Choose to have an amazing day….Jeff