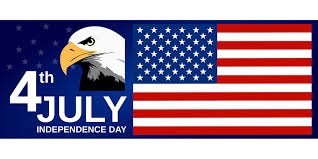 Here is Las Vegas we have a tendency to do everything in a big way and Independence Day is no exception.  There are several places to go and watch professional fireworks put on by different hotels and some neighborhoods.  The following is a list of some of the places to go.
The Red Rock Resort will shoot off about 10 minutes of fireworks starting at 9 p.m. from its rooftop. Here's the funny thing: there are no public viewing areas on property (although hotel guests may be able to catch a glimpse from the pool deck). Your best bet is heading next door to the Downtown Summerlin, where guests are welcome to bring chairs and blankets to The Lawn, a grassy gathering spot on the northwest end of the outdoor shopping plaza.  You can also view the fireworks from the shopping center parking lot across Charleston Boulevard.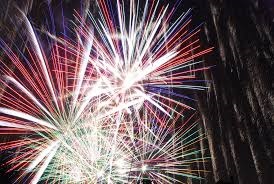 Green Valley Ranch -Just like its sister property Red Rock Resort, Green Valley Ranch will also show a 10-minute firework show from its rooftop starting at 9 p.m. However, guests can view the display from the expansive backyard pool deck. Just purchase a pool pass wristband for $20 (or $10 for kids). You can also be able to get great views from The District — a neighboring outdoor dining and retail village.
Fourth of July Celebration at Skye Canyon Park – Bring the family to enjoy DJ music, live performances, food, beverages and a wonderful fireworks display. Free refreshments while supplies last. The first 500 people in the park will receive a free American flag. You can bring a blanket to enjoy the festivities.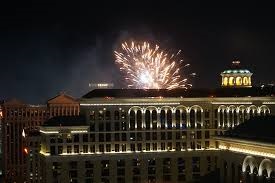 Henderson Hosts Fourth of July Celebration – The City will host its annual Fourth of July celebration on of course Thursday, July 4. The family-friendly event at Heritage Park, 350 E. Racetrack Rd., will feature live music, activities for kids and lawn games, and will conclude with a 22-minute fireworks display at 9 p.m. Admission to the event and parking is free. Gates open at 4 p.m. A blanket is recommended.  Food and beverage vendors will be on site for the event.
M Resort Spa Casino lights up the sky with a festive firework display choreographed to music in honor of Independence Day Thursday, July 4 at 9 p.m. Guests can view the fireworks from the M Pool deck after enjoying a special Fourth of July holiday menu at Studio B Buffet and holiday-themed casino promotions throughout the resort.
Go to the Devine Café in the Springs Preserve for a July 4th Celebration – Bring the whole family to celebrate Independence Day at our extended July 4th Happy Hour! Live music by Frankie and the Infernos and a special menu are the perfect patriotic accompaniment to fireworks viewing from the Divine Cafe – one best views in the valley. Thursday, July 4, 4 p.m. – 9:30 p.m. No reservations required – first come, first served.
The only fireworks display downtown is at the Plaza Hotel– starting at: 5pm the resort is promising its biggest exhibit yet, with fireworks shooting off from multiple towers. Guests can hang out in the water during a free pool party with burgers (Impossible and otherwise) and party grub served by a food truck. There will also be a Coney Island-style hotdog eating contest and $3 Jell-O shots (or three for $5 — better deal!). If you happen to be hanging out on Fremont Street, you can also check out a free concert by the Eli Young Band from 9-10:30pm on the 3rd Street Stage.
On the Strip – Caesar's Palace and Mandalay Bay will have fireworks.
Caesar's Palace fireworks will start at: 9:15pm.  While several casinos join together for one massive fireworks show on New Year's Eve, Caesars Palace does most of the heavy lifting on Independence Day. Take in the elaborate fireworks show from the Garden of the Gods pool deck. Aside from neighboring resorts, the best views will be from the Spanish Steps and other pedestrian areas near the front entrance of Caesars Palace.
Mandalay Bay starts at: 9pm- Celebrate America with the island sounds of Jamaica. Reggae-pop band Mystic Roots will take the stage at Mandalay Bay Beach, leading up to a fireworks show at 10:30pm. Ticket holders can swim in the wave pool, lounge on the sand, and booze it up holiday-style. Admission starts at $20.
Earlier in the day don't forget to go to Summerlin for the 25th Annual Summerlin Council Patriotic Parade.  Bring the family and see fantastic floats, marching bands and crazy balloons floating above. The parade starts at 8:30 a.m. and is expected to be over at 11a.m.
I want to wish everyone a happy and safe 4th of July. And please be careful if you will be handling fireworks.
Do you have a need for commercial / industrial / retail space? Are you ready to buy or sell a home? We can help you with that… just call us at 702 SELL NOW or click on this link to my website http://www.702SellNow.com
Choose to have an amazing day…..Jeff