It's really hard to believe that July 4th is only one week away – this year has just flown by. My family and I love the Summerlin Patriotic Parade so much. It has become a tradition for us to get up early on the 4th of July and find a perfect spot up front on the parade route to set up our little shade structure. In fact, a few times Nicole & Emma have gotten up even earlier to run the Firecracker 5K run (this year it is the evening before at 7:00 pm for some reason). I don't run ☺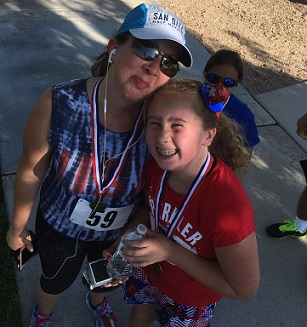 We always have a great time and besides watching a great parade we get to meet other families that are as excited as we are to see the pageantry float by.
This year is very special as the Summerlin parade celebrates its 20th year. There are 70 bands, balloons and floats – the parade gets better every year with additions to the festivities. This year there will be a float for the Las Vegas Golden Knights to show how beloved they are in the community.
The parade travels along flag-lined streets from Hillpointe Road and Hills Center, then south on Hills Center Drive concluding on Trailwood Drive at the entrance of the Trails Village Shopping Center. Arrive early to get a prime viewing area along the route.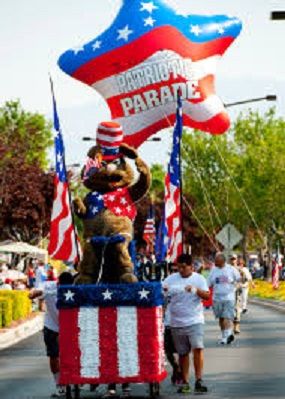 You get to see neighbors wrangling the big balloons and marching bands keeping in time. Some of the floats are aimed at young children with their favorite stories as the theme of these floats.
The feeling you get watching everyone taking great pride in our country and our city is pure joy and how proud we all are to be in this incredible country. There is nothing quite like it. For parade details, just go to: http://summerlink.com/patriotic-parade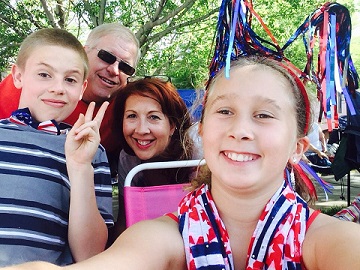 I want to wish everyone a happy and safe 4th of July. And please be careful if handling fireworks. The air is extra dry and you can easily start a fire, or get hurt. Maybe you just want to let the professionals handle it and watch the fireworks at Red Rock Casino or at Green Valley Ranch Hotel?
Do you have a need for commercial / industrial / retail space? Are you ready to buy or sell a home? We can help you with that… just call us at 702 SELL NOW or click on this link to my website http://www.702SellNow.com
Choose to have an amazing day…..Jeff