Back in the day The Rat Pack was created here in Las Vegas and it included some of the greatest crooners ever – Frank Sinatra, Dean Martin, Sammy Davis Jr., Joey Bishop and Peter Lawford and sometimes a few others. They would get on stage together and sing, tell jokes and cause a bit of a ruckus as part of their performance.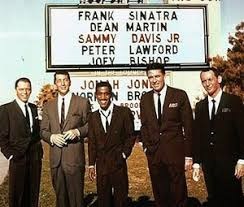 At that time it was THE show to see. And now you can see a version of what it was like – get tickets to The Rat Pack Lounge presented by Super Summer Theatre. Performances take place at the studio theatre 4340 S. Valley View – do not go to the ranch. The show dates are March 5 to 22, 2020. Click here for ticket information http://bit.ly/37Dcnd7
The play starts out with Frank, Dean, and Sammy up in heaven, but God tells them they left some unfinished business back on Earth. It seems Frank made an unfulfilled promise to Vic, the owner of the Rat Pack Lounge. So now he and the boys have one night to make things right. And you don't want to miss this show, capiche!!
With over 30 hit songs, The Rat Pack Lounge will leave you singing and savoring the days of highballs and high rollers. The following list is members of the cast.
Bobby Goldberg/Sammy Davis Jr. = Kelly Lee Williams
William Saunders/Frank Sinatra = Wayne Norton
Jorge Rodrigues/Dean Martin = Daniel Organista
Katherine Kerr/Angie = Meghan Elizabeth
Vic Candelino = Napoleon Buenrostro
God = Jay Joseph
God's Secretary = Angela Marie
Director = Courtney Sheets
Musical Director = Dolly Coulter
Choreographer = Rommel Pacson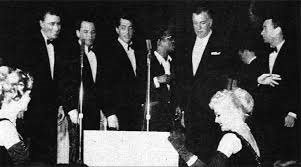 This is sure to be a fun show, so get a group of your friends together and get tickets for a wonderful evening.
Do you have a need for commercial / industrial / retail buildings or land? Are you ready to buy or sell a home? Do you want 3 cash offers? We can help you with all of that… just call us at 702 SELL NOW or click on this link to my website http://www.702SellNow.com
Choose to have an amazing day….Jeff