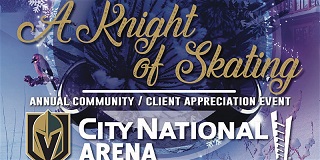 As we all know the holiday season is hectic – decorating your home, buying presents for your friends and family and a host of other things to prepare to make the holiday special.
Why not take a break for a few hours and spend time with the family – kids included and go to A Knight of Skating on Saturday December 21 from 5 p.m. -8 p.m. at City National Arena – home of the best team in hockey the Vegas Golden Knights.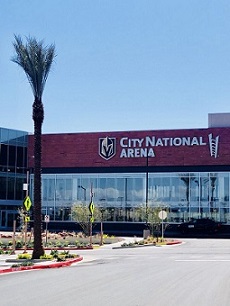 This is a free event with ice skating, photos with Santa, cookie decorating and hot cocoa – a great family activity.  Your kids will love being in the Arena with all the Golden Knights pictures and who knows you might want to look in the gift shop and buy a Golden Knights tee shirt or sweater – there are lots of items to purchase for all the people on your list.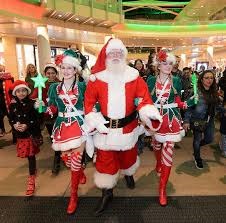 You can go and walk around Downtown Summerlin across the street to grab a bite to eat or do more shopping – or go to the movies.  There is so much to do there.  There is also a holiday parade in Downtown Summerlin on Park Centre Drive at 6:00 p.m. that night so if you time it correctly you can watch some of the parade and attend the Knight of Skating.  You kids will be thrilled.
Do you have a need for commercial / industrial / retail buildings or land? Are you ready to buy or sell a home? Do you want 3 cash offers? We can help you with all of that… just call us at 702 SELL NOW or click on this link to my website http://www.702SellNow.com
Choose to have an amazing day….Jeff