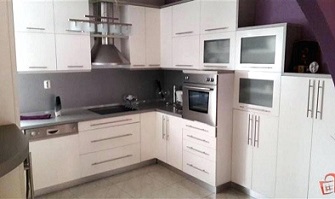 The following list of appliances and major systems and their life expectancy comes from a respected home inspector NOT a manufacturer.  A home inspector sees hundreds of appliances and systems like a heater system or an air conditioning system and will tell you the realistic life of your systems and appliances.  Of course, home inspectors do not have a crystal ball and there can be unforeseen circumstances that occur so the life expectancy just that… what we expect.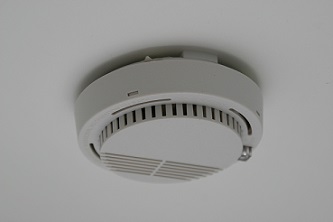 1.  Smoke detectors and Carbon monoxide detectors: Most smoke detectors should be replaced every ten years and carbon monoxide detectors are replaced every seven years. Of course batteries should be replaced every 6 months.
2.  Refrigerators: The rule here is: If your refrigerator is more than 15 years old, it is so inefficient compared to modern day refrigerators that it should be replaced. A 10-year old refrigerator consumes twice the amount of energy as a modern day Energy-Star rated model.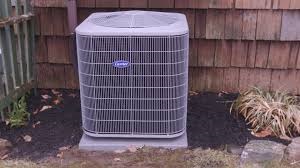 3.   HVAC: In Las Vegas we don't have separate furnace (heating) and air conditioning systems. Its all-in-one: Heating, Ventilation, Air Conditioning. A well-maintained HVAC system will last many years. Well maintained includes changing filters in a regular, consistent, and timely manner and having the units serviced semi-annually. Air conditioner components will fail long before furnace issues occur. The average life expectancy for air conditioning systems is 10 – 15 years. Heating systems will generally last 20 – 30 years. Newer units with SEER (Seasonal Energy Efficiency Rating) of 14- 16 SEER are more than 25% more efficient and consume more than 25% less electricity than a 10 SEER unit.
4.  Water Heater: A water heater maintained in accordance with manufacturer's recommendations is supposed to last 8 – 12 years. This generally means that the tank is drained and flushed of sediment twice a year. People rarely do this. Sediment build-up in the tank causes uneven heating in the tank, metal fatigue, and that's what often causes premature failure. Lowering the temperature reduces the effects of the uneven heating and can prolong life.
5.  Water Softeners: The life expectancy of water softeners varies greatly. The general life expectancy is 8 – 10 years. The less expensive off-the-shelf units often don't last long and the high end models can operate well for over 20 years.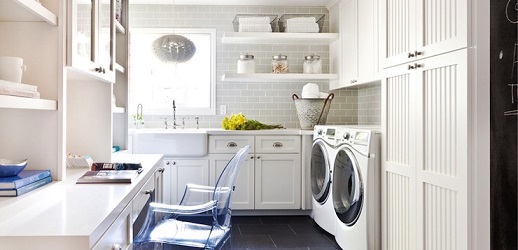 6.  Clothes Washers: When maintained and cleaned in accordance with manufacturer's recommendations, washers generally have a life expectancy of 8-12 years.
7.  Clothes Dryers: Clothes dryers have a life expectancy of 8 – 10 years. Excessive heat greatly contributes to failure of dryers. Excessive heat is often the result of inadequate airflow. Inadequate airflow occurs when the vent becomes clogged. It's very important to clean the dryer vent no less than biannually.
8.   Dishwashers: A well maintained and cleaned dishwasher may last – 10 years. When they do need to be replaced, replacement Energy-Star dishwashers are often more energy efficient and consume less water.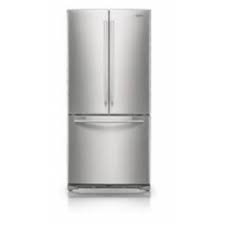 9.  Refrigerator and Reverse Osmosis (RO) Water Filters: The life expectancy of water filters and RO cartridges varies dependent on usage. Refrigerator filters should be changed no less than every 6 months. RO filters should be changed once per year at a minimum.
10.  Roof's: Concrete tile roofing is designed to last 50 years. This does not mean that the roof is maintenance-free. A licensed Roofing Contractor should review the roof every 3 – 5 years to repair / replaced wind-damaged tiles and to renew the mineral flashing. A well-maintained composition shingle roof has a life expectancy of approximately 20 years.
11. Range / Oven: Life expectancy of these components differs depending on whether it is gas or electric. Gas ranges / ovens seem to have a slightly longer life expectancy, one of the longest life expectancy appliances in the home. Gas range ovens typical last 15 – 18 years. Electric ones typically last approximately 9 – 12 years.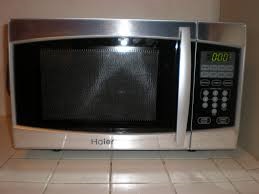 12. Microwave ovens: With microwave ovens, built-in microwave ovens seem to have a longer life expectancy, 9 – 12 years, than the countertop units, 5 – 7 years.
Of course, the life expectancy of any appliance is greatly influenced by the amount of use it receives and how well it is maintained. To achieve maximum life expectancy of any appliance or component they should be maintained in accordance with manufacturer' recommendations. You may fully expect to have maintenance costs along the way. These figures provided are generalities and should not be considered set in stone.
Do you have a need for commercial / industrial / retail buildings or land? Are you ready to buy or sell a home? We can help you with that… just call us at 702 SELL NOW or click on this link to my website http://www.702SellNow.com
Choose to have an amazing day….Jeff