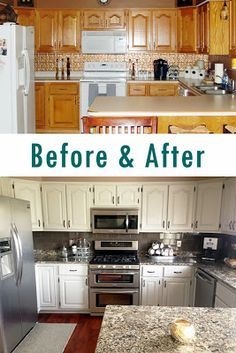 Have you noticed recently that there may be scratches on your cabinets or they look old and blah?  So your first thought is probably replacing them.  While it seems like a good idea at first, replacing your cabinets can end up being more of a hassle than you anticipated. There are other options you can think about for a lot less money and stress. Here are a few options to consider before you rip them out completely.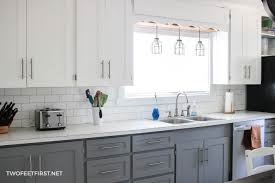 Adding a Coat of Paint –One of the simplest fixes you can make when it comes to your cabinets is simply adding a new coat of paint.  It's a great way to change the look of your kitchen as long as the cabinets themselves are still in decent shape .You can get creative and turn the cabinets into works of art. This can help you to match your cabinets to new appliances or a new decorating style and is also a huge help if your cabinets are a bit old and have simply faded or peeled with time. Just make sure that you take the time to do this job right; slapping new paint on top of a peeling finish without sanding or trying to cover stains and discolorations without a coat or two of primer is just asking for trouble.  If you are not up to the task there are many companies that can do the work for you and they do not cost the amount new cabinets will cost.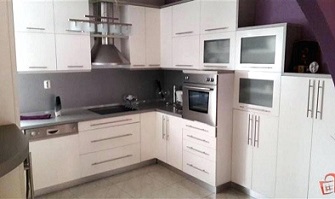 New Doors and Fixtures If your cabinets need a little more than just a coat of paint, consider upgrading their hardware as well. Handles, hinges and other fixtures are pretty easy to replace and can completely change the look of your cabinets with relatively little work. You can also replace latches or cabinet locks while you're at it, helping those cabinets that always seem to hang open to finally stay shut when you close them.
If your problems are a bit more severe and you have damaged, warped or otherwise bad-looking cabinet doors, you can change those as well! New doors will completely revitalize your old cabinets and can be a great solution if the cabinet body and shelving is still in good shape. Best of all, if you still want to add a coat of paint you can easily paint the new doors before mounting them – much easier than doing it after they've been hung.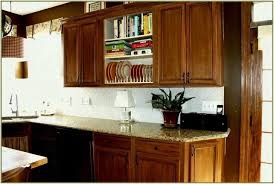 Refacing Your Cabinets – Maybe your cabinets need a little more work than just new doors but the shelves and interiors are still in good shape. This is where refacing comes in. When you reface your cabinets, you'll not only replace the doors and fixtures but you'll also add veneer or other coverings to the outside of the cabinet body as well. This will cover up any cracks or other damage as well as unsightly stains, giving you the look of a fresh install at a fraction of the work. You won't have to actually remove the cabinets but everyone who enters your kitchen will think that you did!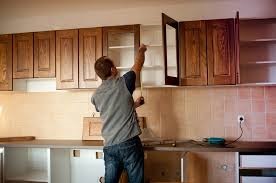 Do You Need New Cabinets? If the interiors or the shelves in your cabinets are warped, damaged or otherwise in rough shape, you might have to go ahead and replace the full cabinets. The process is fairly straightforward as it just involves removing the old cabinets and putting new ones in. It may cost more than you expect, though, and the process is often a little more involved than that basic description makes it sound. If the cabinets need to go, though, don't settle for substandard cabinetry just because you don't want to do a full replacement. The solutions above are great when they work, but if your problems are too severe for them then by all means get some new cabinets in there.
If you want to hire a professional to do any of the work described above – contact me.  I have lists of good reputable people that can help you achieve the new look for your cabinets. That is why I am your Realtor for life.
Do you have a need for commercial / industrial / retail space? Are you ready to buy or sell a home? We can help you with that… just call us at 702 SELL NOW or click on this link to my website http://www.702SellNow.com
Choose to have an amazing day….Jeff