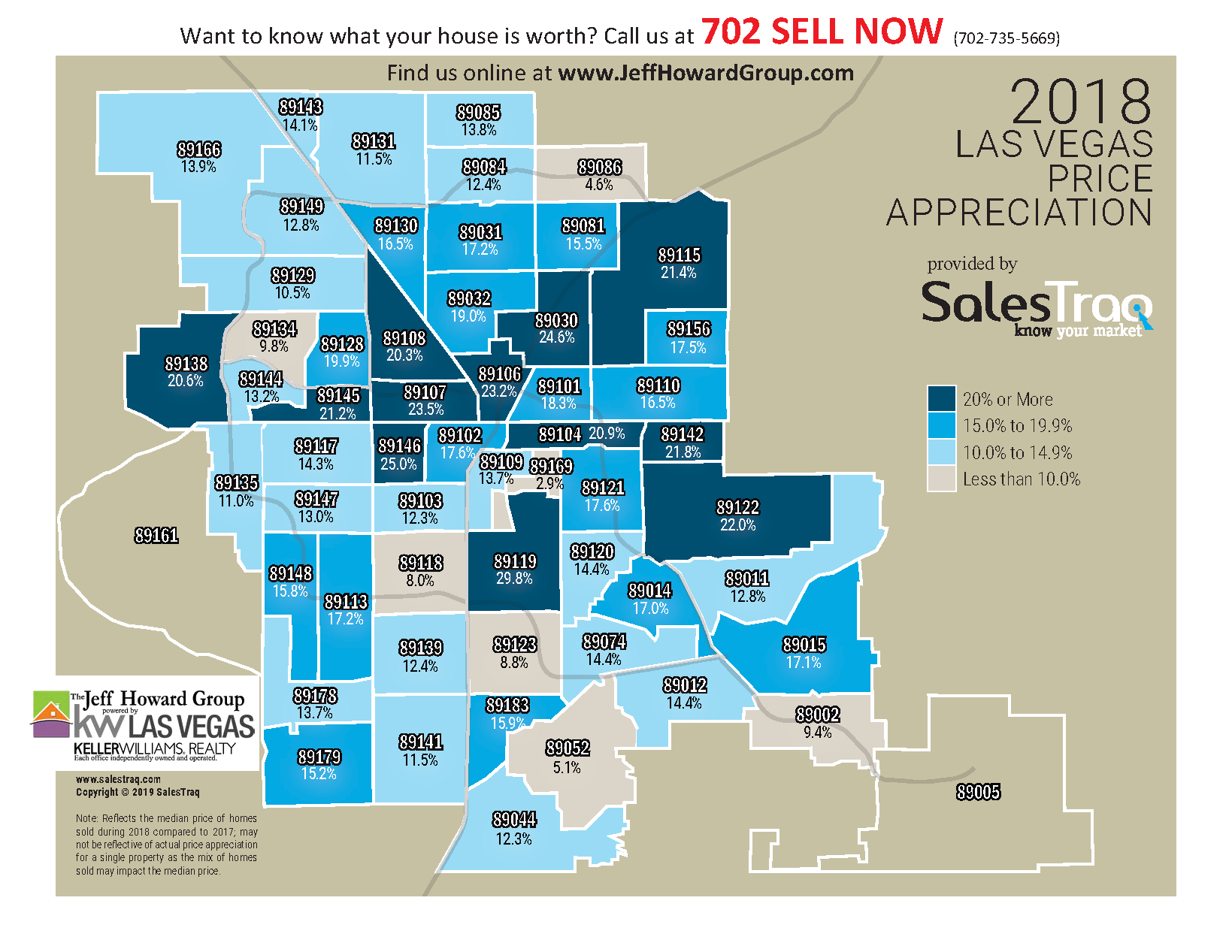 If you would like to see home price appreciation in the Las Vegas valley by zip code, just click here… before you do though… try to guess how much your zip code appreciated.
Was your guess close? Some areas appreciated by double digits!
2019 may (or may not) present a different picture. There are currently more than double the number of homes for sale compared to a year ago… and closed sales are down approximately 15% compared to a year ago. If you remember your economics class, when the supply increases and the demand decreases… well… that changes things.
What do you think will happen to home prices in 2019 in the Las Vegas valley?
Comment below.
Are you ready to buy or sell a home? Do you have a need for commercial / industrial / retail space? We can help you with that… just call us at 702 SELL NOW or click on this link to my website www.702SellNow.com
Choose to have an amazing day….Jeff