First, I realize this article may seem self-serving – after all, I earn a living helping people sell real estate, but I truly hate to see people lose tens of thousands of dollars, and statistics show that is what usually happens to FSBO's. What does FSBO mean? For Sale By Owner — it's the process of selling real estate without the representation of a real estate broker or agent.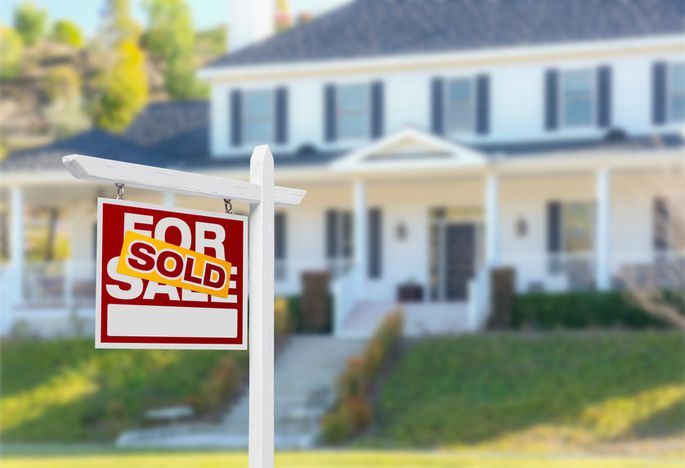 This way of selling your property is not the greatest idea in most cases (trust me – I was that guy many years before I got my real estate license). That is why you hire a real estate professional – their job is to know the local real estate market and put the most money in your pocket. Let's face it, people pay more when a salesperson is involved. Think about it; when you have a garage sale, even if you are selling quality items, the buyers always expect a discount. And if the discount on the property you are selling turns out to be as much (or more) than the commission you would have paid, then you did all the work and still did not make more money. I don't know about you, but I really don't like doing more and getting less.
Sellers who choose to sell their home on their own just may experience "seller's regret" when they see how much less they get for their properties (or worse, not even realize how much they lost). FSBOs sell for an average of $60,000 to $90,000 less on the sale of their home than sellers who work with a real estate agent, according to the National Association of REALTORS®. Here's the breakdown:
* All agent-assisted homes: $250,000 (median selling price)
* All FSBO homes: $190,000
* FSBO homes when buyer knew seller: $160,300
With the knowledge of the numbers shown above – why would anyone want to sell their home on their own? Some sellers want to avoid paying a commission to an agent — but even factoring in a commission; researchers from the NAR researchers have stated "The closing price for the agent-assisted seller is likely going to be way above a FSBO. [And] in reality, homes sold by the owner make less money overall."
Sorry (not sorry) for the Las Vegas based pun… but don't gamble when selling your house; hire a professional.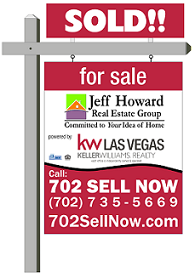 This message is getting through to homeowners: Only 8 percent of home sellers in 2017—an all-time low—chose to sell their home themselves, according to NAR's 2017 Profile of Home Buyers and Sellers. This figure has been falling since 2004, when 14 percent of homeowners sold their own homes.
Are you ready to buy or sell a home? Do you have a need for commercial / industrial / retail space? We can help you with that… just call us at 702 SELL NOW or click on this link to my website http://www.702SellNow.com
Choose to have an amazing day…..Jeff